Video of your wedding is truly one of the most valuable investments you can make. You invest SO much into the perfect venue, dress, flowers, cake, etc. but the only thing that will truly live on after your wedding is your photos and video. While photos capture a moment in time, videos bring your day to life with movement and sound. There is nothing like hearing your loved one's vows again, watching your first dance or hearing your dad's toast. Videos encapsulate the emotions of your wedding day. When you watch your wedding video, you'll laugh, cry and feel all the emotions all over again – it is the closest you will get to reliving your wedding day. All too often, we hear of couples that regret not hiring a videographer to capture their special day. Believe us when we say your wedding day goes by FAST and you won't be able to see everything. Many brides comment that their wedding day was one big exciting blur and there are so many moments that they missed or don't remember. Your wedding video ensures that you don't miss those special moments!
"To the world you may be one person but to one person you may be the world"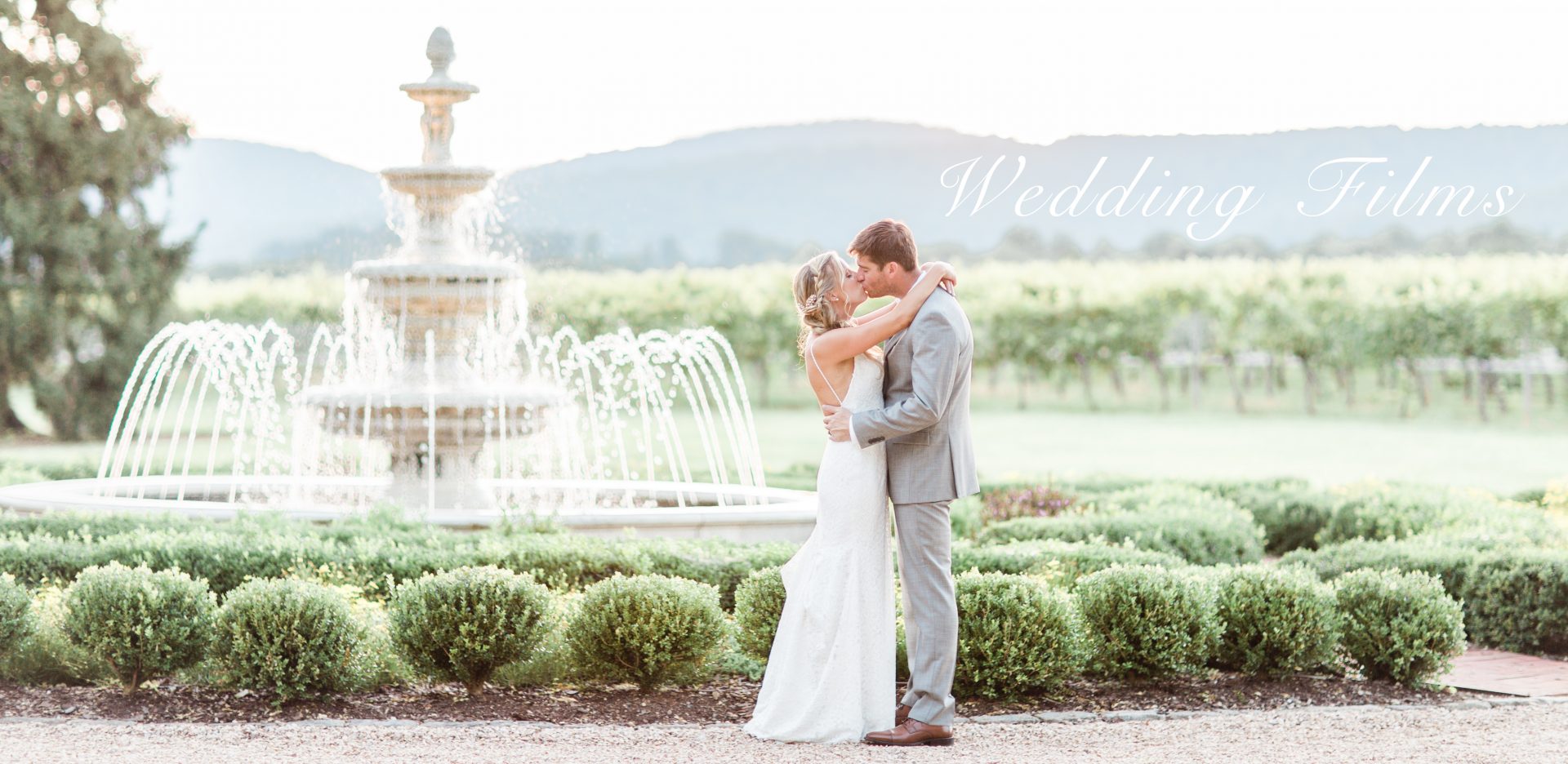 Enjoy some of our wedding films below!
Our passion lies in creating wedding films that embody the romantic, joyful and sincere moments of your special day!
"In terms of our wedding highlights video, I can't say enough how wonderful it is! I am a former journalist who really enjoyed the storytelling part of the job and I thought it was so well done. The video & audio quality was awesome. Not to mention sequencing and transitions. It wasn't just major scenes edited back to back. You could tell it was carefully crafted and professionally assembled. I cried, laughed, and just felt so happy reliving our big day – which are all signs of how special the video is!"
– Amy & David
"When we received the finished product, we were completely blown away!!! They captured the wedding itself and somehow incorporated our music into the final video in a way that was completely perfect. We are convinced that this was the best investment out of all of the money we spent on our wedding. What they gave us was so much more than a simple recording or slide show. They captured moments and compiled them so beautifully. For us, their work was just priceless."
– Christy & Brad
"My husband and I went back and forth for months on getting a videographer for our wedding. The decision to go with Cortese was one of the best decisions I made for our wedding. They captured every perfect moment of our day and made our video more perfect than I could have ever imagined. Photos are important but there is something about a video that captures the true happiness of the day and many things I didn't even remember. I am truly grateful for our video and will treasure it always as one of the best days of our lives"
– Sarah & Doug
While memories might fade, your video will last forever. In 10 years from now, you will be thankful to be able to relive your wedding day through your video. Someday some of our loved ones will no longer be with us and being able to watch your mom help you into your dress or your dad walk you down the aisle will be more valuable than anything in the world. Your wedding video is also priceless for those that couldn't make it to the wedding. If there is one piece of advice we could give our couples, it's to hire a wedding videographer! You won't regret it. Your day will go by in a blink of an eye and having a video to look back on will be invaluable.